Welcome to the Realm of Delugion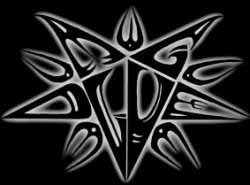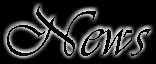 Deluge's debuet CD ,
'...Of Plague & Conquest' is out now!
10 tracks of dark and furious death,
hybrid black metal. Order your copy.
Check out the great reviews that the CD
has been revieving here


Deluge is playing on the 5th of Febuary at the
In:Zone with Stargazer, Jesus Anal Penetration
& Nocturns Mist
Deluge will be touring the Eastern States
as part of the 'Embracing the Flesh Tour'
with Psychrist & Encabulos, dates are as
follows..

7th of April in Canberra with Soul Crusher
at the FINNIGANS bar.

8th of April in Sydney at Battle Iron 6
with Volatile, Decayed Divinity,
Miscreation & Syphilus
Iron Duke Hotel, Alexandria

22nd of April in Adelaide with Martire,
Miscreation: Decayed Divinity: Jesus Anal
Penetration and omnium gatherum at the In:Zone

The track, 'Bloodied Carcass In the
Eve of Yesteryear' from the '...Of
Plague and Conquest' CD has been
featured on the Australian Metal
compilation, 'Under the Southern
Cross'. This release highlights 1999's
leading Australian Metal bands.


Be at the In:Zone on the 11th of
December for the official launch
of, '...Of Plague & Conquest'.
Deluge will be playing with
Encabulous of Melbourne &
Adelaides Nocturnus Mist. (who were
replaced by Slaughter Thou)

14th of September Deluge played
in Sydney for Battle Iron which was
a brutal success. Check out the live
photos from the night!
SITE UPDATES..
19th of January News updated
Dates listed for upcoming gigs
including the Embracing the
Flesh Tour of the Eastern States
with Encabulos & Psychrist.
10th of January, info for the
Australian Metal compilation
'Under the Southern Cross',
which features Deluge added.
9th of September site taken
over and revamped by the
Necromortician. Eternal hails
to Don for previously creating
and maintaining the plague page!
New additions to the revamped
page include heaps more new
band pics and some great live shots
plus a section for reviews & interviews
with Deluge.

Please Sign the Plague Pages..

The Realm of Delugion
A Dungeon horrible, on all sides round
As the great Furnace flam'd, yet from these flames
No light, but rather darkness visible
Serv'd only to discover sights of woe,
regions of sorrow, doleful shades, where peace
and rest can never dwell , hope never comes
that comes too all; but torture without end
still urges, and a fiery Deluge, fed
with the ever-burning sulphur unconsum'd
-John Milton.
This Website and all graphics were
created by The Necromortician.
All text and images are © 1999,
Deluge Webpage and
The Necromortician.
Eternal hails to Don who previously
created and maintained this page
Visit the Webdesigners homepage
Please Link our page with this banner